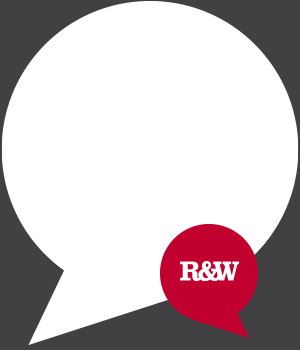 Richardson & Wrench
Parramatta
370 Church Street
Parramatta 2150
Lilly Protic
Her advanced expertise and achievements in residential real estate sales enables her to bring well rounded capabilities to each and every sale for her clients.

An enthusiastic professional who uses attention to detail to help simplify and streamline a potentially stressful time for clients.

Having worked in the real estate industry for 16 years, Lilly is committed to providing comprehensive customer service to ensure each client's needs are met. Lilly enjoys the daily variety and challenges that come with the real estate industry and finds each different sale as interesting and rewarding as the next.
What People Say
I couldn't have asked for a better agent than Lilly. Her warm and compassionate approach to selling my home was greatly appreciated, which made the whole process stress free! Lilly has extensive knowledge of the market, which ensured my home was sold in no time at all.
With amazing communication throughout the whole process, Lilly was always very prompt in notifying me on any offers made after all the open homes and always kept me in the loop on any feedback given.
Lilly thank you for all your hard work.
All the best,
Luisa Panetta
Lilly has been an exceptional agent from start to finish. I searched the Parramatta region for the best and approached five agents. Lilly impressed me by her pleasant manner, with an underlying desire to look after my best interest.
Lilly knew her market intimately (she has been selling in the area for 18 years). The property was priced accurately and readily drew a range of offers. The ultimate purchaser and the selling price was a great call on her part.
At all stages communication was excellent and I was given all opportunity to submit my opinions as to how the property was marketed. Lilly would give realistic and honest feedback and in the end complete trust was established.
Behind all successful agents is a great team. Rocco, the principal, and his team members were totally friendly and supportive.
Glen Ceff
As a first time seller of property my nerves were at their peak during the sale of my apartment, 82/26-30 Hassall Street, Parramatta, however, I was quickly put at ease by the warmth, availability and depth of knowledge you possessed of my neighbourhood and the property market. Throughout the process your flexibility and supportive nature was greatly appreciated, as you ensured that I was always consulted and informed of shifts with potential purchasers. The expert advice you provided me with not only assisted me to sell my property for more than I had hoped in less than 2 months from our first meeting, but made me feel valued as a client. Your enthusiasm to take extra steps to ensure the best price for my property was very refreshing and I have since recommended your services to others in my building. I would like to sincerely thank you for your commitment, honesty, professionalism and dedication throughout the process and for the incredible result it produced, as my partner and I are now able to begin the next phase of our lives in our new home!
Best Wishes for the future!
Roslyn Greenwood
> January - March 2015 - Bronze Award Oustanding Sales Performance
> April - June 2016 - Silver Award Outstanding Sales Performance
Current Listings
Recent Results