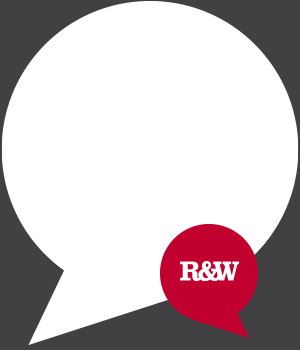 Richardson & Wrench
Parramatta
370 Church Street
Parramatta 2150
Lauran Harvey
Lauran commenced her employment with our office as Property Officer back in June 2012 and in 2015 climbed her way up the ladder to become one of our most successful Property Managers.

Having over five years' experience, Lauran has enthusiastically embraced the demanding and challenging nature of this industry.

Lauran prides herself on being honest and dedicated with a deep understanding of people, properties and prices.
She is often seen working late to ensure all the finer details are taken care of and is also seen as a member of staff who can be heavily relied upon.

Lauran believes in an individually tailored approach to each and every client that caters for their personal needs and ensures that the best results for them are achieved.

Lauran ensures that the properties she manages are well looked after throughout each tenancy, giving landlords peace of mind that their investment is in safe hands.

Tenants and landlords love Lauran's positive attitude towards her work and her capability to juggle multiple tasks at once thus making Lauran an integral part of the Richardson & Wrench Parramatta team.
What People Say
Lauran is one of the best Property Manager I have ever seen. She is organised, hardworking,
professional looking after both the owner and tenants well. Besides, she is friendly, patient, approachable
and knowledgeable. It is very lucky to have her looking after the properties.
Cherie K.
Another financial year has come to an end, and we would like to thank you for the service you have provided us in managing our property in Parramatta.
We have received our rental payments on time, our requests for some maintenance services to our property have been met and actioned in a speedy and cost effective way, and you have carried out the relevant property inspections on time.
You are always available via phone and email and that is very important to us.
You are dynamic, approachable and reliable which makes our lives that much easier.
In summary your performance in managing our property has exceeded our expectations and we hope that in 2017/2018 we will continue to receive the same level of service.
Thank you again for your excellent customer service and we hope that 2017/2018 will be another great year for you and your company.
Great job, well done.
Best regards
Ruben & Lilia Ferrero
R&W Parramatta have managed my property for over 5 years and we have had a good level of service. In recent years, we have been very satisfied with our current property manager, Lauran. Her integrity is to be commended as she always gives fair consideration to the needs of both owner and tenant. She also maintains a long term view which has really helped us in both tenancy search and maintenance considerations.
Lauran has great communication skills and will always get back to me in a timely manner. She has guided us through a challenging period of (strata) building issues that would have strained the ingenuity of the most experienced property managers, however Lauren took it in her stride.
Overall a big thank you is owed to Lauran for achieving a refreshing balance between professional and personal service.
Alistar Black & Alison Black
Managing several rental properties is no easy job . But there is one lady at R & W , Parramatta who makes it seem simple & easy -- her name is Lauran Harvey !
She makes it seem effortless with her pleasant attitude & good communication skills but at the same time remaining focused .
Over the years I have done business with R & W, Parramatta ,
I have had the pleasure of watching her climb up the professional ladder through her good work and excellent relationships with her clients as well as her management.
Krishnan
Lauran Harvey has been managing my investment house since she was Property Manager more than four years ago.
Other than her amiable character and friendly personality, I find Lauran has done her job professionally and proficiently, from marketing, organising inspections, selecting tenants, securing leases, managing and coordinating tenant and owner, in fact, everything a Property Manager does.
When I renovated the house, she, with promptitude and proficiency, organinsed the contractors, arranged meetings for discussion issues relating to the renovation, oversaw the progress during renovation until the project has been finished.
I owned the house more than twenty years. Lauran is the best Property Manager I ever have.
Thank you, Lauran.
Michael Tsang
To whom it may concern
We have always found Lauran Harvey to be a most courteous, pleasant and efficient lady in her management of our home unit.
Whatever she says she will do, she always does.
We have dealt with quite a number of different real estate agents over the many years that we have owned our investment unit.
However, we cannot think of one other person who has given us the professionalism, the reporting and the follow-up action [where required] as efficiently as Lauran has provided to us.
Robert and Daphne Scott
Hi Rocco
I would like to inform you that I am pleased in the way that Lauran is conducting herself in the role as property manager for my units.
She has recently managed a full renovation of 3/7 Alice St Harris Park and liaised in a timely and professional manner as go between with contractors and myself.
I praise her efforts in the management of my properties.
Kind regards
Chris Gialouris
We would just like to thank you very much for all your help in finding these people for us.
Richardson & Wrench is very fortunate to have a lady with your capabilities on its staff.
Robert & Daphne Scott
> 2015 - Winner Most Outstanding Property Management Support
Current Listings
Recent Results