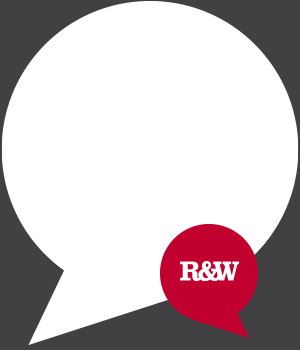 Richardson & Wrench
Parramatta
370 Church Street
Parramatta 2150
Telly Poulos
Telly is a Licensed Real Estate Agent who is recognised as one of the leading sales agents in the Parramatta area.

Prior to entering real estate, Telly was training for many years striving to qualify for the Atlanta Olympics in athletics, showing the same determination, hard work and commitment that has set up his success in Real estate.

He has over sixteen years experience in residential real estate sales, breaking numerous price records and winning many sales awards along the way. In 2013 Telly was honoured with 3rd place Australia wide at the Richardson & Wrench annual awards ceremony.

Telly also operated his own real estate 'sales only' business between December 2004 and May 2008.

Taking an honest and professional approach into every sales transaction he is involved in, has seen Telly become highly regarded not only by his clients but those who work in the industry.

Telly also specialises in achieving great results for clients who have had their properties listed for sale with other agents who were not able to achieve the desired result.

"When negotiating for my clients, I always ask myself the question; if it was my property, what would I do? I then negotiate with my buyers and provide my recommendations to my clients accordingly."

Mobile: 0411 341 913
Email: telly@ranw.com.au

What People Say
We have had the pleasure of both buying and selling a property with Telly Poulos, in both transactions we were extremely happy with the high quality service Telly provided and would not hesitate to recommend him as an agent.
Our first purchase was with Telly, he was able to facilitate the sale easily, and at no stage did we feel that we were being pressured or left out of the communication loop during negotiations.
After a few years we then decided to sell and use Telly as an agent, he seamlessly coordinated all marketing material and brought the property to market quickly. We achieved a record price for the building and sold the property within one week of listing.
In both cases Telly has been transparent and trustworthy in all dealings, he was always contactable and regularly provided updates on the status of the property.
Regards,
Adam Brunero and Natalie White
When i went to sell my house I had three agents come out. I listed my house with Telly because he presented as a very genuine person who would look after my interests but also come across well to buyers.
Telly sold my property the first week for the price I wanted. He was an excellent negotiator with the interest of both buyer and seller well balanced and thought through. He was helpful in many ways past what he had to do once the property was sold, for example giving me information on a property I was buying from another agent.
I would highly recommend Telly to any seller or buyer, he made a stressful time a little less so.
Telly has integrity, is honest and has a high degree of professionalism. He keeps you informed of progress and answers your calls (which from experience not all agents do). Telly also has an excellent knowledge of the local market and what was an added bonus was that his price was competitive.
Kind regards,
Esther Bartulovich
I was personally referred to Telly Poulos from Richardson & Wrench Parramatta from another of his customers, to look after the sale of my unit this year 2015. I found Telly to be honest and earnest in his approach to the sale of my property.
Telly presented as a person who takes a great deal of pride in his work and his professional attitude was exceptional during the process. He certainly knows his job an one feels that they are being handled by a person of trust and knowledge.
My unit was priced and sold on its first open house and Telly worked closely with me during this process with explanations all the way through the sale.
I would be happy to refer Telly to anyone selling their home for exceptional service and care he gives and one who really understands the market.
Yours faithfully,
Christine Bowman
My experience of selling my oldish 2 bedroom flat in North Parramatta has been a very positive one, thanks to Telly Poulos. The flat sold at the first open house and I obtained the price I wanted.
Even though Telly has 17 years of real estate experience, he still has the flexibility to take on board suggestions from inexperienced clients like myself, e.g. I suggested an advert be placed in a Chinese language newspaper and he totally agreed.
He wears his vast experience lightly and didn't talk down to this client at any stage. He remained enthusiastic in his presentation, and sheer practicality is never lacking, e.g. he usually has a mortgage broker with him at the open house inspection.
I feel his greatest asset is his professionalism coated in a very presentable and personable manner.
Just after I had decided to sell my flat I realised that the general manner, expertise and personality of the real estate agent is almost as important as the merits of the property itself.
So out of the four or so real estate agents I had consulted, I chose Telly.
Gratefully,
Charles Mullen
> April - June 2016 - Silver Award Outstanding Sales Performance
Current Listings
Recent Results