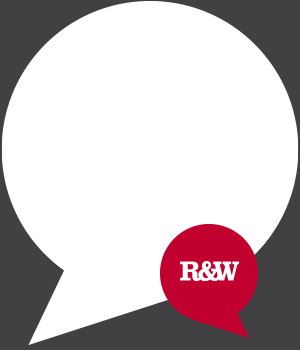 Richardson & Wrench
Parramatta
370 Church Street
Parramatta 2150
Rocco Ranieri
Rocco has been selling and leasing commercial real estate in Parramatta and its surrounding area's since 1986.

Given his extensive experience in the selling and leasing of commercial properties over the past 24 years we are confident that he will provide you with the desired result.

He prides himself on the level of communication he provides to his vendors and landlords alike along with his intimate local market knowledge is the point of difference when choosing him to work on your behalf.

As the Director of Richardson & Wrench Parramatta you will be dealing exclusively with the owner of the company as opposed to just a member of staff.

Having won many sales/leasing awards, Rocco has personally sold and leased more properties in the Parramatta business centre than any other real estate agent and therefore has a complete understanding of the advantages of buying in the CBD and surrounding precinct.

What People Say
In around mid 1995 we decided to open computer retail shop so we approached Richardson & Wrench (Rocco Ranieri) to find us a suitable position for the business, and since we have been trading in above premises till mid Feb 2017 in those years we had some issues with building, rent,… that Rocco resolved it with outmost professionalism, and that saved us a lot of time and of course money.
In the end I would like to thanks Richardson & Wrench team, especially Mr Rocco Ranieri and also Mr Walid Lakkis for their endless help and support for last 22 years, and I look forward to do business with you in the years to come.
Regards
RAFIE RAMEZANALI - SATELLITE COMPUTER TECHNOLOGIES
I confirm that I have known Mr Rocco Ranieri of Richardson & Wrench Parramatta for approximately 15 years in a professional capacity. He is well known in the Parramatta area.
Mr Ranieri has worked with me and my various companies in the following capacities:
1. Buyers Agent
2. Sales
3. Leasing
I can confirm that Mr Ranieri is a man of great integrity, is extremely dedicated to his clients, always meeting expectations, and has always been very reliable. He has always been a man of his word, and to me has always delivered on what he promises. Mr Ranieri has always been very honest in my dealings with him, and not afraid to tell you what you may not want to hear, and as we all know sometimes the truth hurts.
In real estate within the Parramatta catchment Mr Ranieri's reputation is unsurpassed.
I definitely hold him in high regard and would have no hesitation in providing a verbal reference should it be required.
Phil Scahill
To whom it may concern.
This is to recommend Mr. Rocco Ranieri, whom I have known professionally as a Real Estate Agent for more than 20 years.
He has always given prompt and accurate advice on any property matters, whether it is for a sale or purchase or lease.
In particular, I recommend him for his integrity and honesty in all my dealings with him, as well as his pleasant and gracious manner which makes him genuinely approachable.
Yours Sincerely,
Edmond Kwan
Dear Rocco,
I would like to confirm my appreciation for the exceptional service and personal attention we received from you in the sale of our property.
The skills you possess were of notable credit and assisted us greatly in being able to realise a more than acceptable outcome.
I would have no hesitation in recommending yourself and Richardson & Wrench Parramatta to anyone interested in commercial property negotiations and would not hesitate to engage your services in the future.
Yours faithfully,
Ian Greenwood
This letter is to certify that Rocco Ranieri handled the sale of our property in Parramatta.
Throughout our dealings with Rocco, I found him to be very open, honest and hard working. His professional attitude is not only a credit to him, but also to Richardson & Wrench.
Rocco can quickly assess a situation and communicate in a clear manner to avoid any misunderstandings.
I would have no hesitation in recommending Rocco's experience and skill on any future property dealings.
Yours faithfully,
Simon Rountree
Rocco Ranieri has been handling the sale of Shell Company properties for just under two years. In that time he has always been professional and diligent in all endeavours. His manner has been courteous and co-operative and has been willing to assist with all concerns which has arisen.
At times the pressure to sell properties has been very intense and Rocco has successfully managed this pressure and achieved a positive result for the vendor.
As a result of the success Rocco has had with the sale of our properties, Shell has continued to utilise the resources he makes available through Richardson & Wrench and will continue to do so when the opportunity arises.
Yours faithfully,
Carolyn Gallagher
In my capacity of Office Manager of Netball Australia, I dealt with Mr Rocco Ranieri over the past eighteen months.
He assisted the Association in finding a suitable relocation of our commercial offices and always provided prompt information at all stages of the process.
In his endeavours, he was reliable and persistent, following up details for us and helping negotiate a beneficial contract.
Rocco is a pleasant and enthusiastic communicator who kept us informed throughout the process.
Yours sincerely,
Ronda Kimble
Dear Rocco,
RE: 41 Cowper Street, Granville
Further to my telephone conversation with you, I would like to confirm in writing my appreciation for the extraordinary lengths you have gone to in order to sell our property.
You quoted very competitively and the standard of your service, communication and attention has been second to none.
You have gone to extraordinary lengths to accommodate the requirements of the various perspective purchasers.
I would recommend you to other vendors without hesitation.
My thanks and appreciation,
Trish McDonald
Dear Rocco,
RE: Sale - Commercial Office Suite - 51/2 O'Connell Street, Parramatta
We wish to confirm that Richardson & Wrench Parramatta achieved the desired result in selling the commercial premises which we occupied in the Parramatta CBD within an acceptable time frame in a difficult market place.
Rocco Ranieri, a director of the company, was our point of contact throughout the sale period and kept us fully updated and informed from the time of listing to the point of sale.
In his endeavours to secure a sale, he was always very conscientious, diligent and extremely reliable. Rocco provided us with feedback from potential buyers who had inspected the property be it positive or negative, as it sometimes is.
We would gladly recommend both Rocco and Richardson & Wrench Parramatta for any commercial work and would have no hesitation in engaging their services in the future.
Yours faithfully,
Wendy Baker
Hi Rocco,
I want to take this opportunity to thank you and your team in managing my unit for the last twenty years. You have done a wonderful job and I am always happy with your performance.
Patrick Sinn
We had our investment property managed by Richardson & Wrench Parramatta for the past seven years and were very happy with their professionalism and service. So, when we decided to sell the property, we gave them the opportunity to show that they were as good at selling as they were at property management. We were not disappointed. Their response to our requirements from start to finish was excellent. After advising our property manager that we were ready to sell, we were quickly contacted by Rocco, who had no hesitation in providing an estimated selling price range and a sales/marketing plan. All advertising/promotional costs were stated up front and the sales commission was negotiated and agreed. Rocco was regularly in touch throughout the campaign and the selling price at auction was within the estimated price range. We can recommend R&W for their smooth, no-pressure handling of our sale.
David and Robyn Miller
> 2015 - 3rd Place Most Outstanding Commercial Sales & Leasing Consultant (Income)
> April - June 2016 - Ruby Award for Outstanding Sales Performance
> 2016 - Winner Commendable Auction Performance - 12 & 12a Mons Road, Westmead
> 2016 - 10th Place Most Outstanding Office (Transactions) National Top 10
Current Listings
Recent Results