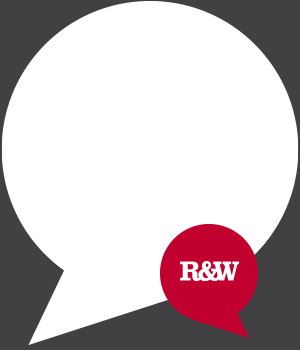 Richardson & Wrench
Parramatta
370 Church Street
Parramatta 2150
Alfredo De Assis
An enthusiastic agent with a refreshing approach to his profession, Alfredo has a proven track record for achieving outstanding results for his clients and believes that well-informed advice is invaluable in achieving a successful outcome.

His passion for working with people sees him apply all his efforts to ensure he delivers outstanding service that rises above and beyond his clients' expectations and ensures the sales process is stress-free, enjoyable and ultimately satisfying for both buyers and sellers alike.

His friendly, down-to-earth approach makes him a favourite amongst Richardson & Wrench clients, many of whom return time and time again for his expertise and customer focused style.

Fully qualified as a licensed real estate agent, he also speaks several languages including French, Portuguese, Spanish, Italian & English providing him with the ability to communicate with many different nationalities.

Although extremely passionate about real estate, Alfredo ensures that he maintains a balance between his work and personal life and spends much of his time with his lovely wife and two beautiful daughters.

What People Say
Alfredo De Assis sold our property at North Parramatta. He was a cool head throughout the sale process. His experience was evident by some smart decisions and the good directions that were given. The sale was not simple. The tenant made the apartment hard to sell, but Alfredo was all over it. He worked with the tenant but was firm when he needed to be. His advice was realistic and resulted in a good sale. Alfredo's manner was charming. He is a smooth operator. He was a gentleman and well spoken. Alfredo was a pleasure to work with.
Thankyou
Steve Colditz
I would like to thank Alfredo De Assis and Simar Gill for the great job they did in selling my property.
They orginized the sale quickly and effectively. Couldn't be happier with the outcome.
Alfredo and Simar had less then 4 weeks to complete the sale of the property as I decided to take it to
RNW's first avaliable Auction date.
They quickly arranged all marketing and had multiple" Open House" days for interested parties to view the property.
Another property in my street that had been marketed longer than mine failed to sell at its auction.
I am very happy with my decision to sell with Simar and Alfrdo at R N W Parramatta , there successful sale of my property
was completed in a very short period of time, they were knowledgeable,professional and kept me well informed throughout the sales process.
I recommend Simar and Alfredo to any prospective sellers.
Regard
Lisa Dormer
We have the utmost gratitude and appreciation for Alfredo; he helped our family in selling our home despite our uncertainty in the market. It was a rare pleasure to know that our interests were taken care of by such a dedicated individual. On top of that, he is a very friendly and reliable man who we very much enjoyed working with.
Kevin & Alma
Hi there,
Alfredo was professional, polite,very organized in handling the advertising and sale of our property:
Unit 14/56-60 Marlborough Rd.
Homebush west NSW
Nebojsa Skakavac
Hi
Alfredo acted as my agent for selling my property successfully at regents park. He is a diligent and reliable real estate agent. I believe he will definitely help to sell your property in an effectively and timely manner!
Regards
Kai Xin
Alfredo assistance to our family was wonderful and we greatly appreciate it.
Alfredo was extremely professional, a kind and lovely gentleman. We enjoyed working with Alfredo.
Alfredo went above and beyond for us and we greatly appreciated it. After working together with us to sell our unit, Alfred went above and beyond to assist us in purchasing a new property, even though the property was purchased through another's agency. Alfredo provided us with excellent advise based on extensive experience. We always felt that we could trust Alfredo and the outcome was for us was excellent.
Ruban and Sarmatha Jeyaseelan
Hi Alfredo
Firstly thank-you for selling our property. On first meeting with you we felt you were the best agent to sell our house as you were so happy and positive in being able to sell at the best possible price. You were realistic,transparent,honest and informative of the local area.
We can see you really work hard and enjoy what you do. You are a credit to R&W Parramatta. You are always contactable and will stop at nothing to answer any questions or any problems we had. After only 1 month we were able to sell our house at the price we wanted as promised.
I would have no hesitation at recommending Alfredo at R &W to anyone wanting to sell there property.
Regards,
Graham Webb
We wish to thank you for all the help you gave us in selling our home and also for the advice in buying another one, more than above your duty.
Thank you for your professionalism and friendly caring manner, it meant a lot to us.
We wish you good luck and we will certainly recommend you and Richardson & Wrench Parramatta.
Yours sincerely,
James and Mary Gallacher
Dear Alfredo,
We would like to thank you for your assistance in the sale of our property at 16/47 Mallacoota Street, Wakeley.
From the beginning your communication and advice were invaluable, particularly as we were so distant from the action. In spite of the problems, you kept us up to date with developments and always acted in a professional manner which increased our level of confidence.
Yours sincerely,
Chris and David Mason
After a number of phone calls and visits from Real Estate agents, I decided Richardson & Wrench Parramatta would have the duty of listing and selling my property at 26 Polaris Place, Rooty Hill.
This was on the proviso that Mr Alfredo De Assis would be my agent; Alfredo certainly had his finger on the "pulse" in advertising and contacts with prospective buyers.
My property was only on the market one week when the deposit was taken. During this time to settlement when; inspections were carried out, council and solicitors routines carried out, he was continually in contact with me to give me an update or if no update just to say hello so I knew he was still around.
His marketing and presentation of my property were outstanding e.g good big clear photographs. His personal presentation was just class. Always upright in himself, friendly and courteous with a good knowledge of what he was selling.
I would have no hesitation in recommending Mr Alfredo De Assis to any person looking to buy or sell property.
Yours sincerely,
Desmond V. Harper
Dear Alfredo,
I refer to to your recent sale of 6/14-20 Elizabeth Street, Parramatta on my behalf.
As you are aware, our first business dealing was seven years ago and, based on that transaction, I had no doubt you would be the best one to handle this sale.
Once again your professionalism was exemplary. Your initial research into the likely value of the property was accurate and management of the selling was prompt and efficient.
I appreciated the Saturday and Sunday open house inspections and the regular updates you gave me on negotiations.
The speed of the sale and price obtained were excelled.
Thank you for the courtesy, care and effort you put into this sale.
Yours sincerely,
Ray Seymour
We found the experience very smooth and appreciated the continuous personal contact. At no time through the sale period did we feel that we were not being informed about the progress toward the sale. In particular, we would like to express our appreciation, for what at times, seemed to be you going out of your way to ensure documents were signed and delivered personally to the front door and the return of phone calls late evening, which must have interrupted your family life. Thank you for this personal service. We will be happy to recommend your company to those we know, who are selling property in your area in the future.
Sue & Lindsay Brockway
Thank you for all your help and support whilst we were selling 53 Lough Avenue, Guildford. We were thrilled with the result. Whilst we were very happy with Richardson & Wrench's marketing and image we were also very happy with the personal service we received from you. You were extremely professional from the time you listed the property till the time it was sold. It was very much appreciated the way you kept us totally informed at all times ensuring that selling our home was a smooth, stress-free experience. We found you to be very friendly and honest which was comforting when making the decision to sell our home.
Kevin & Karen Hill
> 2014 - 8th Place Top Selling Agent by Transaction
> April - June 2016 - Bronze Award Outstanding Sales Performance
Spanish, Italian, French, Portuguese
Current Listings
Recent Results